Caribou secret menu
Hang on for a minute...we're trying to find some more stories you might like.
If you go to Caribou often, you may know that they have a large menu. But if you're like the everyday person, you get the same drink every time you go.  Caribou is known for their amazing brewed coffee and specialty drinks but a lot of people are missing out on the best drinks that are off the menu.  Caribou has a lot of secret menu drinks that you could be missing out on.
A popular Caribou beverage for the summertime is the sparkling green tea lemonade, but some customers prefer to add a little spunk to their refreshment by requesting a shot of raspberry. This is definitely a drink worthy of the popularity it has gained over the past couple of years since the sparkling green tea lemonade first was launched.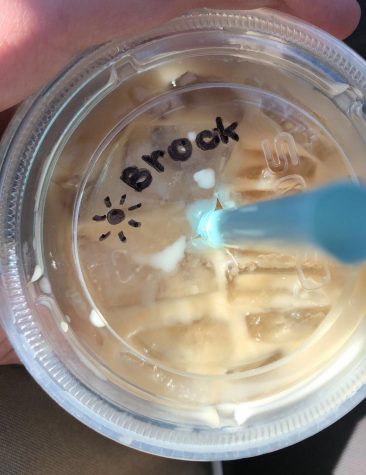 Another popular beverage that is not on the Caribou Coffee menu but is often ordered is known as the "London Fog." This beverage is steamed milk with vanilla (on the menu as a "reindeer"), and an earl grey tea bag added to it. This is popular amongst the Caribou Coffee fans who are looking for a source of caffeine but don't enjoy the taste of coffee.
The crafted press is one of Caribou Coffee's most popular beverages. This originally was a secret menu drink crafted by Caribou baristas experimenting behind the counter. One of the ingredients in the crafted press is salt and sugar mix, which adds sweetness to the light beverage, and especially enhances the caramel crafted press. Even though the crafted press isn't considered a secret menu beverage anymore, you can customize any beverage by asking for salt and sugar mix to be added. A popular concoction is a cold press with a half shot of caramel and salt and sugar mix, AKA a salted caramel cold press.
The fruit and yogurt smoothies have always been a staple in the Caribou Coffee menu, but sometimes smoothies need a little extra punch. The mango orange key lime smoothie can be enhanced with the addition of raspberry syrup. If you want some added sweetness, you can also request whipped cream to top it off.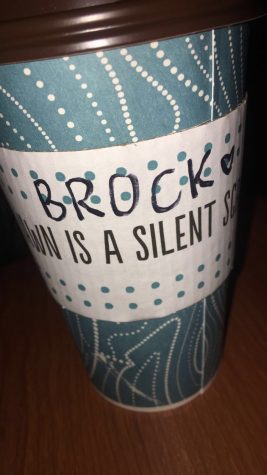 Sometimes customers can't decide between the mango orange key lime smoothie and the strawberry banana smoothie, but luckily they don't have to. A secret menu favorite is a half mango orange key lime, half strawberry banana smoothie.
Yet another smoothie customization that is popular at Caribou Coffee is a "cream popped" smoothie. This is just a regular smoothie with added half and half. This results in a creamier consistency. Most fans of this secret menu beverage compare the cream popped mango orange key lime smoothie to a creamsicle.
If you're an espresso fan and prefer the classic latte, you can try something new and order a "café miel," which is a latte with honey and cinnamon sprinkle.

About the Contributors
Katrina Schiller, Journalist
Grade: 12

Go-to Article of Clothing: turtleneck

Living Room Decoration Must Have: ceramic cats

Favorites:

Movie: Chasing Mavericks
Coffee...
Brock Sorensen, Journalist
Grade: Senior

Go-to Article of Clothing: Turtleneck

Living Room Decoration Must Have: White Ceramic Cats

My Favorites: Brand-Lululemon; Animal-Dog;...