Unwritten rules of Sartell
Hang on for a minute...we're trying to find some more stories you might like.
Coming into high school can be a big struggle but knowing what the struggles are can help a lot.  Walking around the halls of Sartell High School can be so much easier if you know the unwritten rules of Sartell Students.
1.Senior table is traditionally just for seniors
It is tradition that to sit at the senior table, you must wait until you are a senior.  It is important to be inclusive of all grades, so if there is extra room, all grades are more than welcome to sit there, but if there is not enough room for seniors, there is not enough room for anyone else.
2. The hallway walking directions are the same as on the road
When walking through the hallway, stay to the right side. If you are on the left side, you're on the wrong side.  It can be confusing for freshmen who cannot drive but if you can drive just pretend you're always driving a car in the hallway.
3. You cannot stop in the middle of the hallway
Do not stop in the middle of the hallway.  If you need to stop to tie your shoes, talk to your friends, or whatever reason, you can just go to the side and do whatever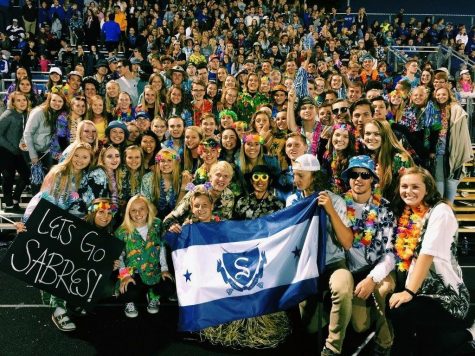 you need to do.  Please do not just stop in the middle of the hallway.
4.  PDA is NOT okay
PDA is completely unacceptable in the hallway.  Holding hands is all fun and games, until you get to school.  You are in school for 8 hours, please refrain from touching each other.
5. At sporting events, seniors stand in the front
Again, traditionally if you are a senior you get the privilege of being in the front at sporting events.  If you are a junior or sophomore, you can just wait another year or two like everyone else had to.
6. The parking lot is every other after school
When you leave the parking lot after school, it is every other at the bottom of the parking lot.  If you go when it is not your turn, people will probably not be fond of you.  Freshmen: this rule applies to your parents as well.

About the Contributor
Brock Sorensen, Journalist
Grade: Senior

Go-to Article of Clothing: Turtleneck

Living Room Decoration Must Have: White Ceramic Cats

My Favorites: Brand-Lululemon; Animal-Dog;...