Little Rock Lake drawdown
Little Rock Lake, which is located northeast of Sartell, has a horrible algae bloom right now.  There have been many ideas brought to the table about fixing this algae problem; the one the DNR decided on was to draw the Mississippi River down three feet in order to clean up Little Rock Lake.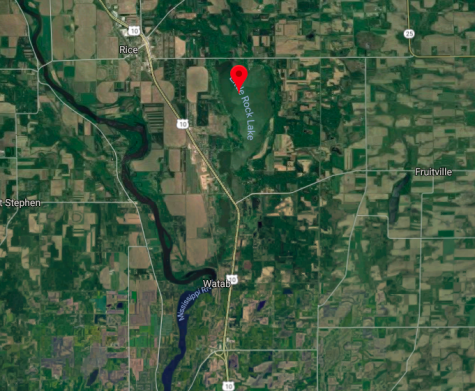 Little Rock Lake has the worst algae bloom ever right now.  An algae bloom is where there is a lot of algae in a concentrated area.   
The plan is for the Boy Scouts and other volunteer groups to plant vegetation once the drawdown happens. The vegetation will then absorb the phosphorus (which is what is polluting the lake) before the algae absorb it. This idea of the drawdown is the most cost-effective and the most practical; other lakes around the area have done this method and it has had amazing results.
Sartell teacher and local expert, Becky Thompson, is currently doing a graduate class and needed a "real world" problem for one of her projects.  So she asked to be a part of the process to fix Little Rock Lake.  Thompson says, "The whole thing hinges on whether or not the plants will take and throw seeds and survive the winter."
The drawdown will also benefit the river; the vegetation planting will cover the bank of the river helping stop erosion.
Logan Hamak says, "I think it is stupid, I don't think it will work, [and] because I won't be able to do my water sports."
Some people who live on the river do not like this plan for fixing Little Rock Lake. One thing they dispute with the drawdown is that they will have no recreation for six weeks starting August 1, 2018.
Thompson says, "I agree with the drawdown."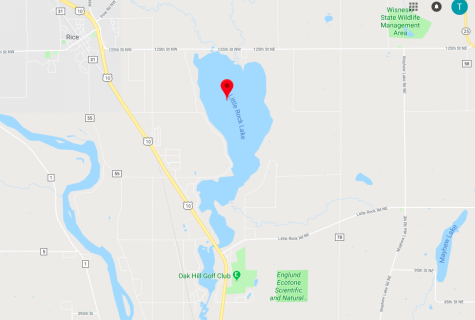 About the Writer
TJ Raden, Journalist
Grade: 12

Go to clothing: turtle neck

Living room decoration must-have: ceramic cats

Favorites: golfing, White water canoeing, normal canoeing,...