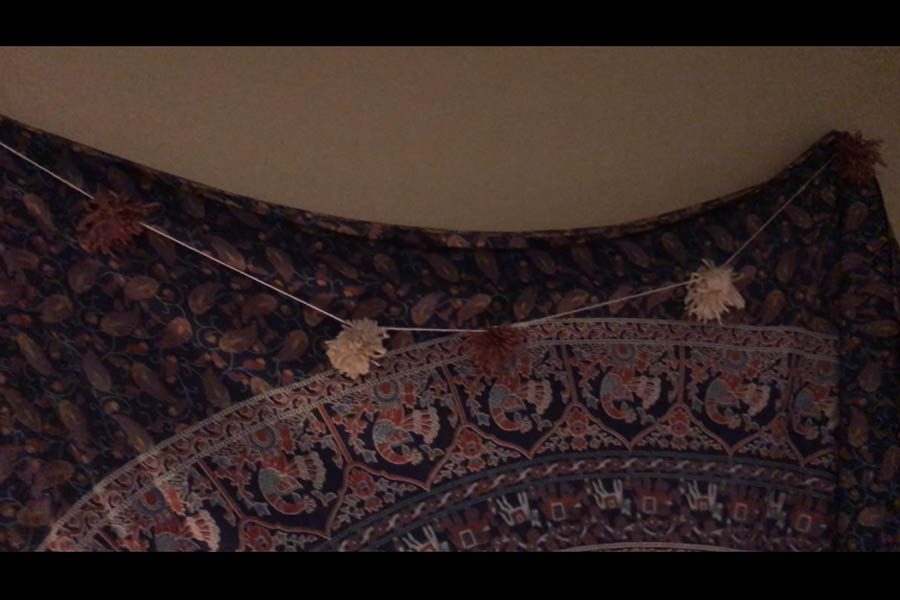 Lexie Lamont
Materials:
-Yarn
-Cardboard (to wrap the yarn around)
Instructions:
1. Take a small piece of cardboard to wrap string around
2. Begin wrapping string around (approx. 30 times)
3. Pull the string off of the cardboard and tie in the middle of the yarn
4. Cut both of the loops so you have a puff ball
5. Tie all of the puff balls you make together on a string of yarn
6. Hang on your wall!