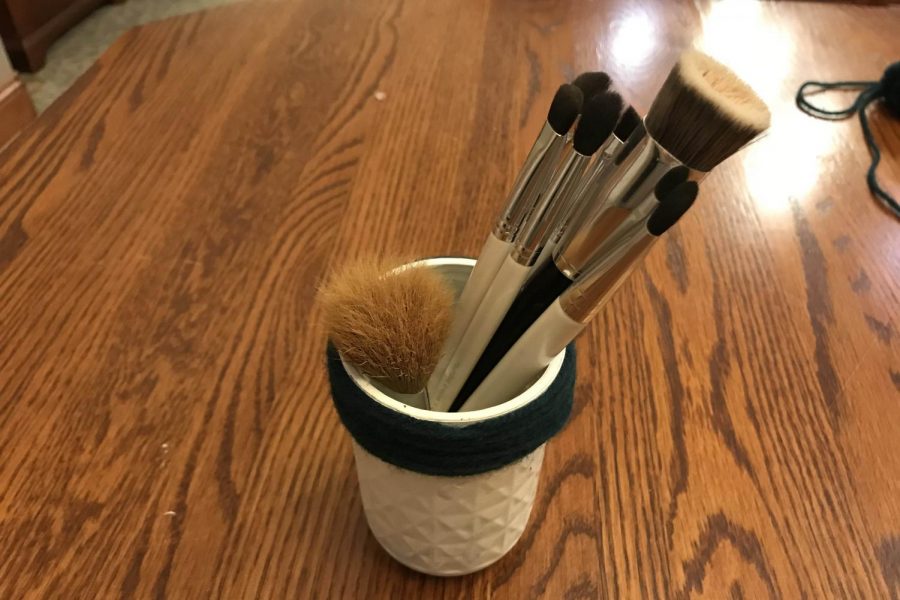 Makeup brush holder
Materials:
-Mason jar
-Paint
-String
-Elmers Glue
Instructions:
1. Paint the outside part of your mason jar the color of your choosing.
2. Allow the mason jar to dry.
3. Wrap yarn around the rim of the mason jar.
4. Once done wrapping, secure the yarn with glue.
5. Place your makeup/toothbrush in the jar!