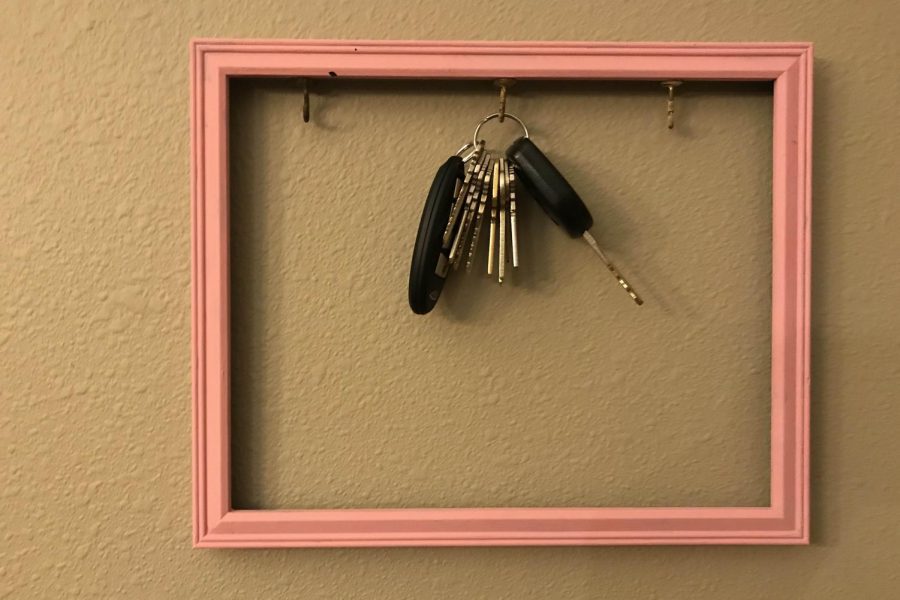 Key Rack
Materials:
-Old frame
-Screw-in hooks
-Paint
Instructions:
1. Remove the glass and the back of the frame.
2. Paint the outside of the frame any color of your choice and allow to dry.
3. Screw in the hooks to the top part of your frame.
4. Hang up on your wall!