How much does a girl spend on prom?
Hang on for a minute...we're trying to find some more stories you might like.
How much on average do you think a girl spends on prom? $200? $600? Everyone knows prom can be an expensive event to attend to not only for girls but for guys too. Although guys may pay a pretty penny for prom, girls do end up spending way more for one high-class night.
At Sartell High School tickets are $50.00 each, included in this price is grand march, dinner, and the dance.
Other schools may have a cheaper ticket, but most schools do not provide dinner, which can get expensive. Another benefit of having a meal provided is you do not have to rush around town, and all students can stay in one place.
There are so many things for a girl to do before prom night. The biggest and probably most expensive part is finding that perfect dress. There are three main bridal shops in town, including Carrie Johnson Bridal, A Specialty House, and Celebrations Bridal and Formal Wear.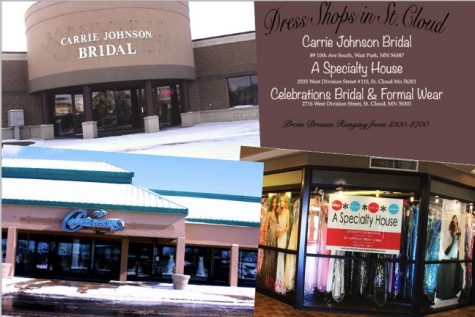 Prom dresses these days can range anywhere from $100-$800 and up. The next most expensive part of prom is getting alterations (if needed) on the dress you buy. Obviously, depending on how the dress fits, you may not need alterations, or you'll need very few alterations. If a girl does need alterations, they can come at a cost of about $200.
The next things a girl might look at in completing the perfect prom outfit are shoes and jewelry. Shoes for prom are normally not an expensive purchase, shoe costs are approximately $50 or less. Most girls wear flat sandals to prom, which are not expensive. Jewelry is also another generally inexpensive aspect. A girl will spend about $10-$20 on jewelry or not even wear jewelry depending on the person.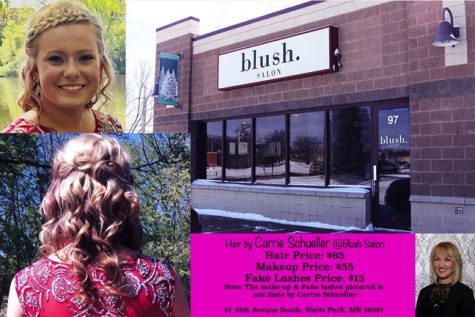 Looking perfect at prom is not just about the dress you wore or the shoes you picked out. Most girls' main concern is hair. What do I do with my hair? Where to go to get it done? Blush Salon in St. Cloud is a perfect place to get your hair done for prom at an affordable price. At Blush Salon, there are many stylists to choose from, but stylist Carrie Schuller is one of their best stylists. Carrie charges around $55-65 for hair, $55 for make-up application, and an additional $15 for fake eyelashes.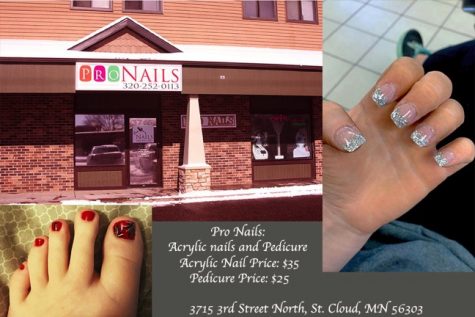 The next stop is nails and pedicure, especially if you buy open-toed shoes; you want to make sure you get your toenails pretty and primed. Pro Nails in St. Cloud charges $35 for acrylic nails or fake nails, you can pick any color you want and do multiple colors without extra charge. Pedicures at Pro Nails work the same way but they only cost $25. Designs cost an additional $5.
The final step in making sure your prom day is perfect is to pick out a corsage and boutonniere to wear on prom day. St. Cloud Floral and Gifts has so many color options, add-ins, and flowers you can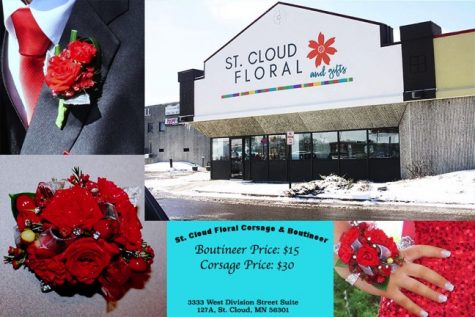 choose from. The cost of a boutonniere is only $15 and the cost of a corsage is only $30.
Prom for girls is expensive after you add up all these costs it could potentiall come to a total of $1,110! That can be a big expensive for some girls, but that can be the cost of this fancy fun night.

About the Contributor
Breanna Sattler, Journalist
Grade: Senior

Go-to Article of Clothing: Turtleneck

Living Room Decoration Must Have: White ceramic cat

My Favorites: Restaurant- Texas Road...