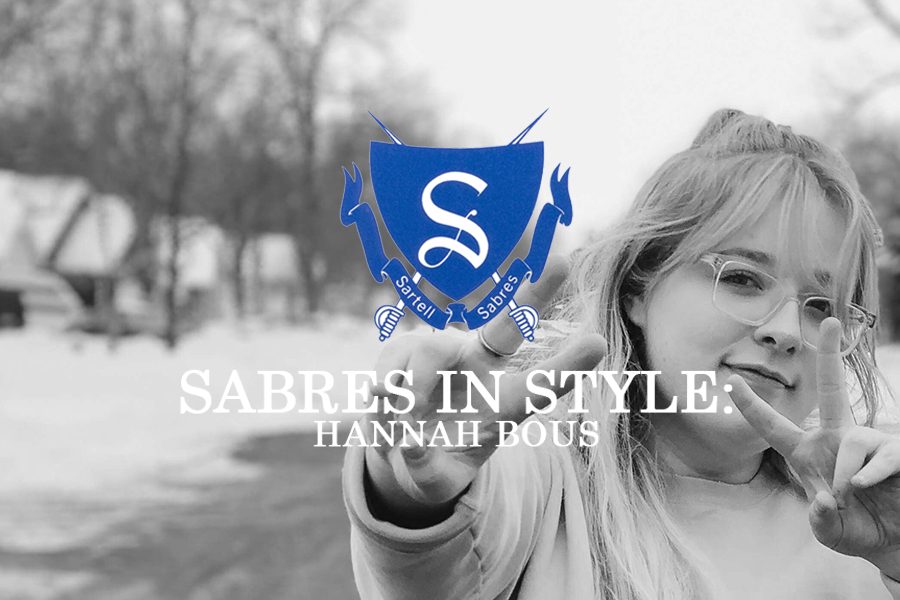 Sabres in Style: Hannah Bous
April 23, 2018
Fashion lets people express themselves and even the quietest of people can make the loudest statement through their style. This week's highlight in fashion stars senior Hannah Bous. Hannah undoubtedly knows how to express her artistic self through her fashion. From rocking ripped skinny jeans and bright colors to gorgeous dresses, her artistic style makes her hard to miss.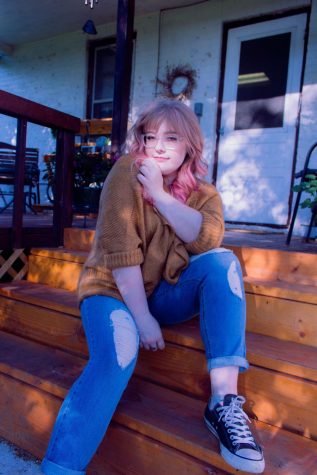 Always managing to pull off an incredibly unique look, Hannah curates each outfit to fit what she describes as the "indie and artistic Tumblr girl." However, she openly admits that her outfits aren't always the most comfortable. But, in the name of fashion, sometimes you have to be uncomfortable. 
"
With my fashion, I feel like I can just be myself and be most comfortable with myself with whatever I'm wearing."
— Hannah Bous
Most people may try to stray away from discomfort, but Hannah shares a different opinion, stating, "It might be really uncomfortable for me to wear, but I'll feel comfortable in it still. Let's say it's a pair of jeans, and they're falling down all the time. I'll still feel comfortable in them because I chose them for myself."
One of the most important parts of fashion is that it allows the person to express themselves through style, which Hannah always seems to pull off. Along with the awe-spiring clothing, a little accessory really just completes her look. Hannah's beloved Converse are something she always has to add to her outfit as well as her silver peace sign ring. You can always catch Hannah strolling through the halls with a simple accessory that definitely makes a statement whether it's her ring, her converse, or even the clear frames of her glasses.