Piercings or acupuncture?
Hang on for a minute...we're trying to find some more stories you might like.
Acupuncture of the ear, also known as auricular therapy, has been used for hundreds of years by people all over the world. Many Sartell students have one or more of these piercings, though they may not know the health benefits that come from them.
There are tons of minute points on the ear and other parts of the body for different organs, as well as points for emotions such as happiness and sedation. This technique of acupuncture stems from the Traditional Chinese Medicine (TCM) dealing with meridian points of the front and back of the external ear. In ancient China, piercings were solely used for health purposes and not for the decorative purposes that they are used for today. Listed below are a few examples of the natural health benefits from piercings.
Daith (inner cartilage) is said to help with migraines.
The tragus is said to be the "hunger point" and is thought to be beneficial in weight loss.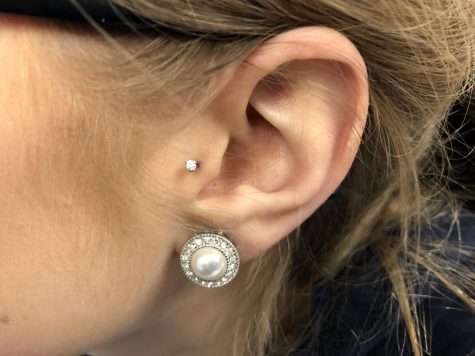 Nose piercings around the specific node in the nostril reduce menstrual cramps for women during their monthly periods. Left nostril piercings also help with easing the pain of childbirth.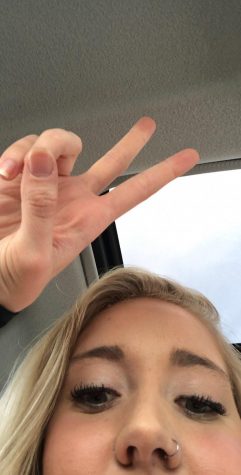 Lobe piercings are beneficial because the nerves connecting the brain pass through the lobes. Piercing your child's ear lobes at a younger age, specifically age three or four, trigger faster brain development. It is also thought to increase the accuracy of eyesight and hearing.
First hole: eyesight
Third hole: depression
The conch helps with muscle relaxation and chronic pain.
The rook is thought to relieve stress.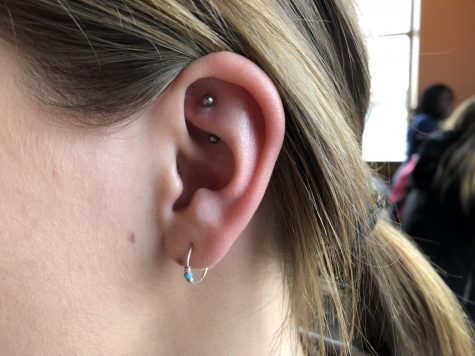 I hope this article was helpful and can be used to carefully select the perfect piercing for you! If you are interested in more information on this topic, click here!

About the Contributor
Megan Sieben, Journalist
Grade: senior.

Go to Article of Clothing: turtleneck, rolled up jeans with a warm, comfy sweater

Living Room Decoration Must Have: ceramic cat,...