Sartell-Sauk Rapids drumline's first steps to victory
Hang on for a minute...we're trying to find some more stories you might like.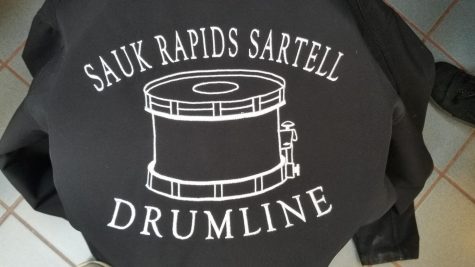 This weekend, the Sartell-Sauk Rapids Winter Drumline performed at their first show in Foley.
Showing off their show, Helios, for the first time they placed 3rd of five total lines that performed in their class. They had a total of 62.8 points and 1.6 penalty points.
Sauk Rapids was behind Buffalo high school and would have gotten second place if not for the time penalties.
The scores for Scholastic Regional A was Grove Area Percussion 2 with 67.6 points, Buffalo High School with 63.15, Sartell-Sauk Rapids 62.8 and 1.6 in penalties, Foley High School 58.25 and 3.3 in penalties, and Rocori High School with 57.75 points and 4 points in penalties.

About the Contributor
Harper Atkinson, Journalist
Grade: Senior Go-to Article of Clothing: Turtleneck Living Room Decoration Must Have: Ceramic Cats Quote to live by: "I know."-Han Solo in Star Wars the Empire Strikes Back Life Soundtrack: The Soundtrack to Mamma Mia Biggest Pet Peeve: Playing an E natural instead of E flat My Strange Addiction: Watching bad movies Things I Do For Fun:...