Dance team sweeps at sections
Hang on for a minute...we're trying to find some more stories you might like.
The Sartell Sabre Dance Team won first place in both their jazz and kick competitions at the section tournament at Alexandria High School on Saturday, February 3rd, earning them two well-deserved spots in the state tournament.
The state tournament is set to take place at the Target Center in Minneapolis and dates are as follows:
The Dance Team will compete in the jazz tournament to the song "Cold Hearted Snake" on Friday, February 16th.
On Saturday, February 17th, the girls will compete in the high kick tournament to their "Grease" themed dance.
Everyone is excited to see what this year's state competition has in store for the Sabre Dance Team, but this year's team can already be summed up in one word: successful.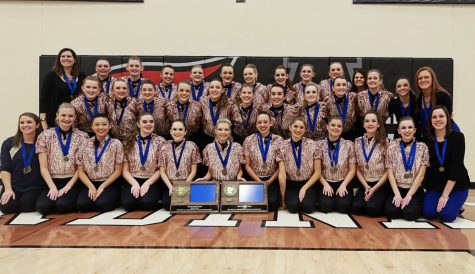 Photographer: Heidi Reitz