Holiday break?? Students are feeling short-changed.
Hang on for a minute...we're trying to find some more stories you might like.
The holidays are approaching and so is the holiday break.  Get excited.. but not too excited.  Unfortunately, Christmas falls on a Monday this year and that means SHS students get a shorter holiday break.  The students of Sartell are only receiving a 10-day break this holiday season. Check the school calendar here.
"
It's cool we don't have school, but coming back the day after New Years won't work for me."
— Sartell Senior
This year at Sartell, there are 10 days off for the holidays.  Students get out on Friday, December 22nd and come back Tuesday, January 2nd.  Some students around Sartell are quoted saying the length of the break is "a little annoying."  The main cause of student frustration is the fact that all students of Sartell are required to come back to school the day after New Years.  You read that right, there is not an extra day to sleep in and do homework, students are expected to be up and ready to go by 8:30 AM on January 2nd.  This is the shortest holiday break Sartell has had in three years.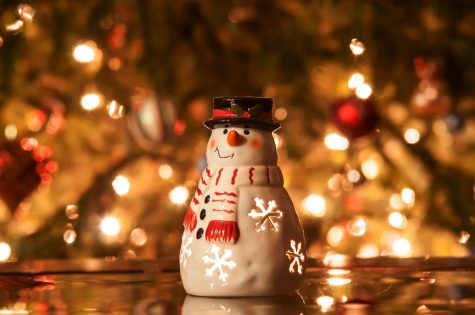 The seniors around Sartell High School are having a real issue with the short break.  They have had holiday break three times and have never had a problem until this year.  Some students said, "It is not long enough","It's absolutely horrifying","The break is ridiculously short", and "I'm in shock."  So overall the seniors of SHS are upset.  Even though the holiday break is short this year, I'm sure we will all find a way to enjoy it with friends and family.  Happy Holidays from me and the rest of the LeSabre staff.
Loading ...

About the Writer
Brock Sorensen, Journalist
Grade: Senior

Go-to Article of Clothing: Turtleneck

Living Room Decoration Must Have: White Ceramic Cats

My Favorites: Brand-Lululemon; Animal-Dog;...