Let it snow? We hope so
Hang on for a minute...we're trying to find some more stories you might like.
The holidays are upon us and so is the frigid Minnesota winter weather, but where is the snow?  Minnesota is known for its snowy winters, MinneSNOWta, am I right?  How can we have a merry Christmas with no snow?  Senior, Colin Nord, says "It is gonna be tough."
Sartell, Minnesota has not seen a snowfall for a few weeks now.  There is currently no snow in sight.  In Minnesota, the state average for snow, in inches, for December is 11.5 inches, so far this December we have seen zero inches.  Some are even predicting another brown Christmas, the last one happened just two years ago.
The most snowfall Minnesota has ever seen over Christmas is 24.5 inches, happening in Duluth, on December 24th-26th, 2009.  Snowfall is a tradition for Minnesotans, in our opinion, it is not Christmas without snow.   There is no snow predicted to come in the next 10 days in Sartell.  We are hoping we have some beautiful white snow for the upcoming holidays.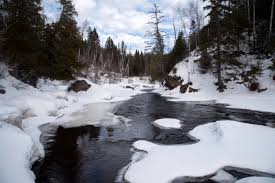 In our opinion, the best holidays, are the snowy holidays.  The entire world is in a white, crisp blanket which just brings out to holiday cheer. No one can say that they prefer to look out at a world of brown grass Christmas morning compared to a winter wonderland. Let it snow, let it snow, let it snow!
Loading ...