Sabre boys are state bound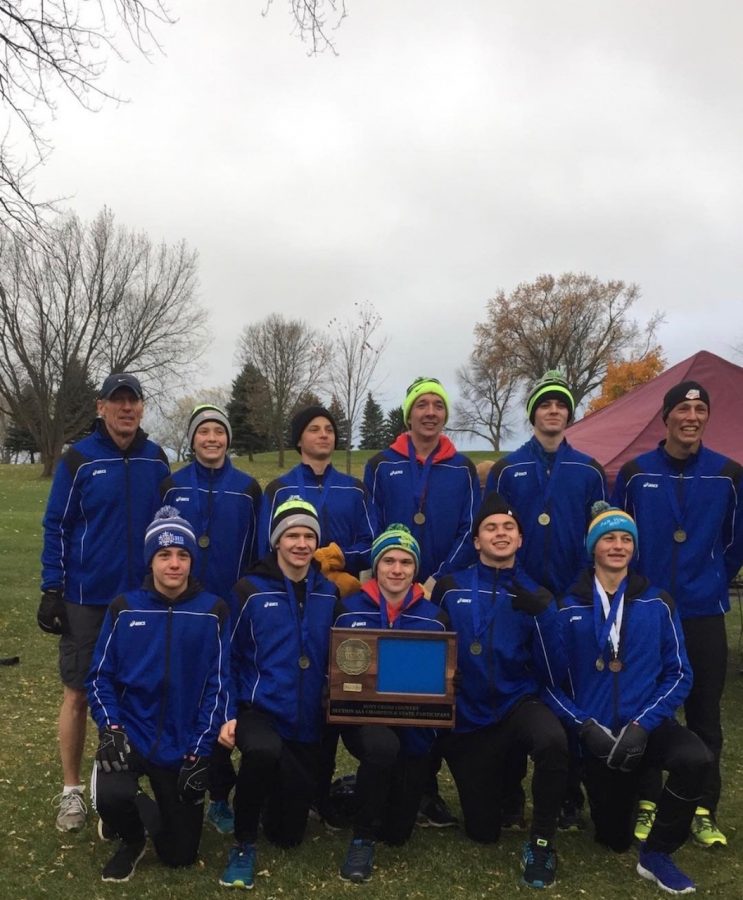 Hang on for a minute...we're trying to find some more stories you might like.
The Sartell boys team is state bound for the second season in a row, winning the Section 8AA boys race in Fergus Falls on October 26th, an absolutely dreadful day for running. It was 30 degrees with wind gusts of 30+ miles per hour. The Sabres won the Section 8AA boys race with a score of 54 points, edging out Alexandria with 56 points, who came in second place and will also be heading to state, and Moorhead, who finished in 3rd place with 74 points. Freshman Ingrid Buiceag-Arama finished in second place individually and is also heading to state with a time of 19:50.
The first finisher for the boys was Alex Nemeth with a time of 17:05. The rest of the boys finished in places of 6th, 10th, 15th and 20th. The boys overcame awful conditions to prevail in the race and head to state. Congrats to both Ingrid and the boys' team!

About the Contributors
Nolan Wollum, Journalist
What defines Nolan Wollum? Wolf Shirt Lover. Well traversed traveler of the World and Seven Seas. Kanye West supporter and avid listener. Art Aficionado....