ePAWsode 5
The Sartell Doghouse is a weekly article that allows the students of SHS to flaunt their pets to the rest of the school by sending in pictures to the LeSabre.
The first dog of this week's e-Paw-sode is Rokky Prince Schwarzentraub. Rokky is a 3 1/2 year old Pekingese, and he belongs to SHS junior Reese Schwarzentraub. When Rokky has down time, he enjoys sleeping, lying in the sun, eating treats, and sneaking human food. Rokky is from Illinois, so he would naturally have a southern accent and stylize with cowboy accessories. His favorite season is summer, because he loves to bask under the warm sun. If Reese could ask Rokky one thing, she would ask, "Why do you sleep so much?"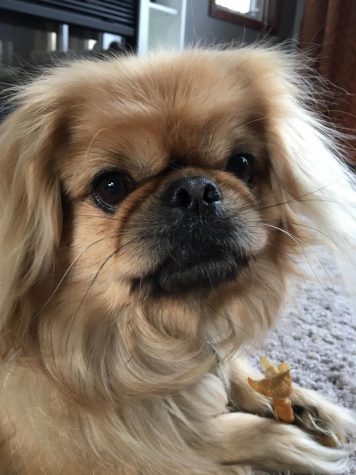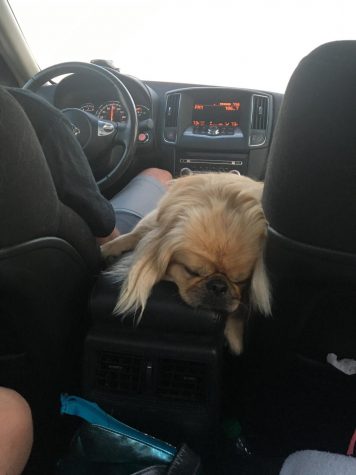 "
I would tell him that I love him forever and always."
— Emma Janu
The second man's best friend in this edition is Shilo Janu. Shilo is a three-year-old Blue Heeler, and he belongs to SHS junior Emma Janu. In his free time, Shilo enjoys eating his brother's candy and playing with his most precious possession: a plastic pineapple. If Shilo wore clothes, he would most likely be found wearing a yellow polo and khakis, because yellow is his favorite color. If Shilo could speak, he would do so with a southern accent, because he was born in Arizona. His signature catchphrase would most likely be, "Oh boy, oh boy!" If Emma was able to communicate with Shilo, she says, "I would tell him that I love him forever and always."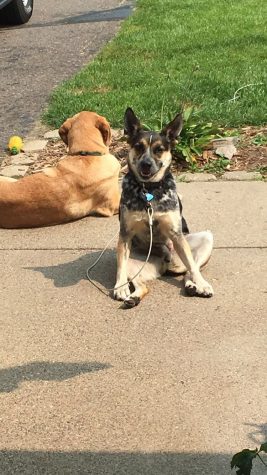 The final pup of this week is Reese Rohe. Reese is an 8 1/2 year old Golden Retriever, and she belongs to SHS junior Kenna Rohe. Reese's hobbies include sleeping and stealing other dogs' toys. She is rather mischievous, because she doesn't have a favorite toy; instead, she always prefers any toy that another dog is playing with. Reese isn't very good at sharing, so Kenna believes that she would have a very sassy style, wear pink and purple colors, and always display fancy jewelry. If Kenna was able to interact with Reese, she would say that Reese is "the best dog in the whole world, and that she needs to learn how to share a bed better." Reese needs to learn how to share soon, because her family will be adopting another puppy. She will have to share the attention and the toys!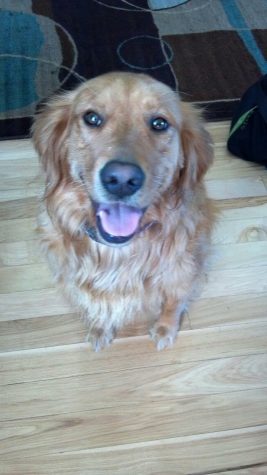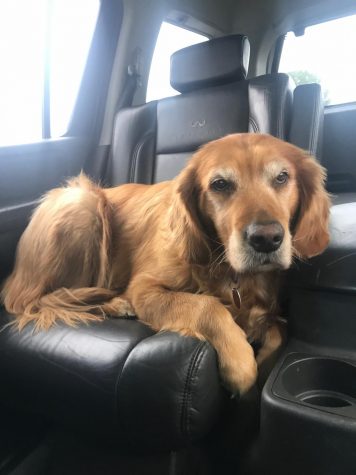 That's all for this week's edition of the Sartell Doghouse! If you think that your dog or cat deserves to have a spotlight in the LeSabre, get ahold of the LeSabre staff or email us.

About the Contributors
Jordan Mareck, Journalist
My name is Jordan Mareck, and I am a senior at SHS. I enjoy trying to play tennis and yelling at the refs during basketball games. This is my second and...
Reese Schwarzentraub, Journalist
Reese Schwarzentraub is a Senior this year.  She is on the Sartell Sabre Dance Team and attends studio dance as well. When she's not dancing or at school,...