ePAWsode 4
The Sartell Doghouse is a weekly article that allows the students of SHS to flaunt their pets to the rest of the school by sending in pictures to the LeSabre.
The first pup of this week's e-Paw-sode is Miko Wolff. Miko is a five-month old Chihuahua-Terrior mix, and he belongs to SHS junior, Holly Wolff. Miko's hobbies include ripping toys, shoes, and walls apart. In his free time, Miko also enjoys eating toy stuffing and biting his sister Bella's tongue. Miko's weakness is car rides, because he cries the whole time, even when sitting on Holly's lap. Miko's favorite toy is a keepsake that reminds him of home: A Halloween bone-shaped chew toy that came from the shelter with him. Miko was born in a shelter in Texas and brought up to Princeton MN to a nonprofit animal rescue organization calledRuff Start Rescue. When the hurricanes hit, Holly's family decided to rescue Miko from the flooding, and they brought him back to Minnesota to foster him. Holly ended up falling in love with him, so she decided to adopt him. If Miko was able to speak English, Holly believes he would say, "I know I'm a bad boy, but you still love me, right?" Holly would say yes to Miko, because if she could tell him one thing, it would be, "I am very happy that I adopted you and that I get to have you as my baby."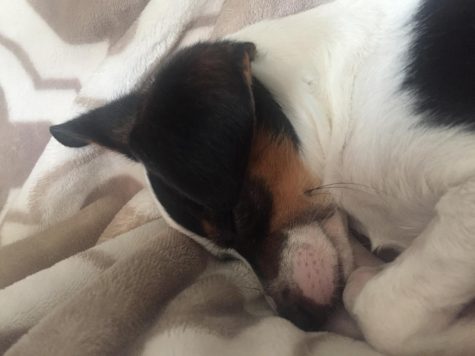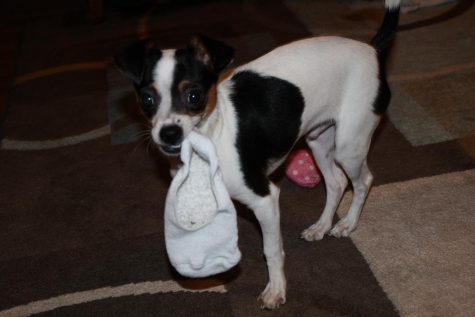 The second featured pal on this week's edition is Bentley Witt. Bentley is a seven-year old Shih-Tzu and Ihasa Apso mix. His favorite toys are blankets, and he loves to snuggle them during the winter, which is his favorite season. Bentley loves to play bite, but Keegan wishes that he could tell him, "Stop biting me!" His favorite food to sneak is bananas, and his catchphrase would be, "Someone's here!"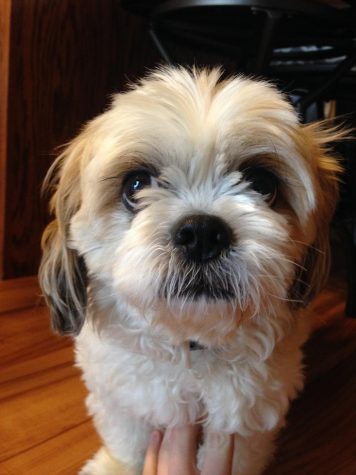 The final dogs of this week's Sartell Doghouse are a duo: Jack and Sunny Meyer. Jack and Sunny belong to SHS junior Ben Meyer. Jack is a five-year old Husky-German Shepherd mix, and Sunny is a ten-year-old Yellow Lab. Jack is rather mischievous compared to Sunny, because Jack's favorite past time is eating everything, including shoes! Sunny, on the other hand, enjoys taking baths in the creek nearby the Meyer's house. The two both enjoy going on walks to the creek. Both Jack and Sunny enjoy searching for and chomping on big sticks and crowding the cars when the Meyer family pulls into the driveway. Jack and Sunny may be brothers, but they have different styles. Ben says, "If Jack wore clothes, he would wear a plaid cutoff tee with torn jeans," and if Sunny wore clothes, "Sunny would be in suit and tie." Jack and Sunny team up to sneak their favorite food, which, ironically, is cat food. If Jack and Sunny were able to speak, Ben says, "Jack would have a really bad lisp, and Sunny would be dignified and British."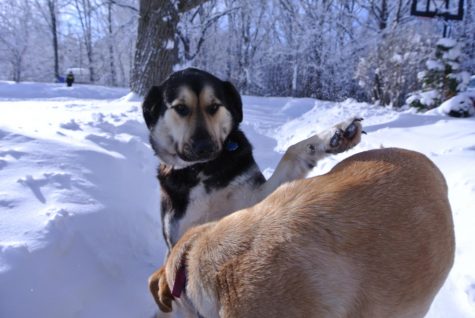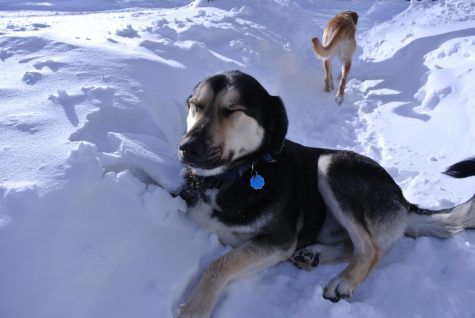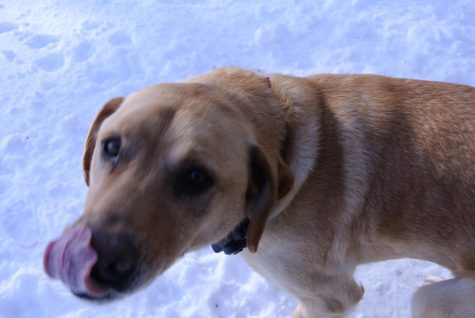 That's all for this week's edition of the Sartell Doghouse! If you think that your dog or cat deserves to have a spotlight in the LeSabre, get ahold of the LeSabre staff or email us.

About the Contributor
Jordan Mareck, Journalist
My name is Jordan Mareck, and I am a senior at SHS. I enjoy trying to play tennis and yelling at the refs during basketball games. This is my second and...