ePAWsode 1
The Sartell Doghouse is a weekly article which allows students of SHS to flaunt their pets with the rest of the school by sending in pictures to the LeSabre.
The first pooch to be featured is Jackson Wollum. Jackson is afour-year-oldd rescue dog who used to live on a  farm. He currently lives with junior Nolan Wollum and his family. Jackson is a Shih-Tzu Terrior mix, and his hobbies include "play-biting" with hands, "borking" at the door, and car rides. Nolan Wollum stated in favor of Jackson, "He is a good boy."
The next featured dogs are Annie and Olive Senchea. They belong to junior Katie Senchea. Annie is four, and she was Katie's first dog. Her hobbies include rolling in bugs, biting the vacuum, and going to the dog park. Olive is the baby, and she was brought into the Senchea family three years ago. Katie considers Olive to be an "old cranky grandma" because she barks whenever Annie is having fun. The two are both Corgis, and are referred to as "the girls" by Katie and her family. Annie and Olive both enjoy stealing Katie's old Webkinz and going for walks around St. Cloud.
The final animal that will be featured this week is Pepper Mareck. Pepper is a one year old Lab-Beagle-Heeler mix. She was in a Missouri shelter for the first few months of her life but was brought to Minnesota by a rescue non-profit known as Good Karma Animal Rescue. Pepper was adopted by junior Jordan Mareck and her family, and she has been living with them since August of 2016. Pepper enjoys playing tug-of-war, going for walks, and carrying old stuffed animals known as "babies" around the house.
Pets devote their entire life to making their owners happy. If you think that your pet deserves to be featured in the LeSabre, get ahold of the LeSabre staff or email us.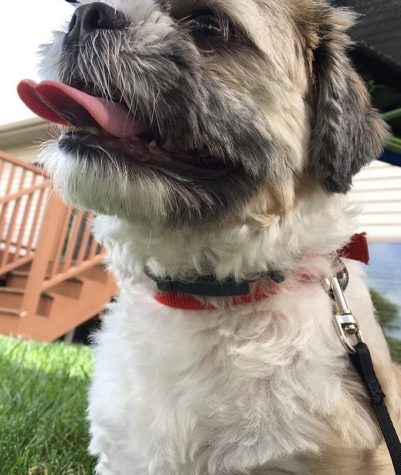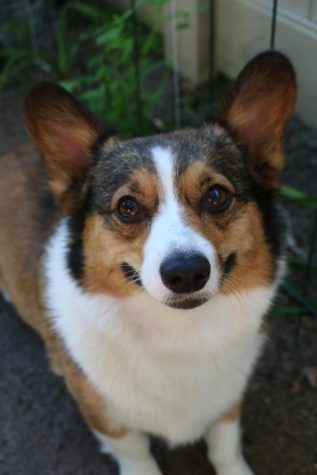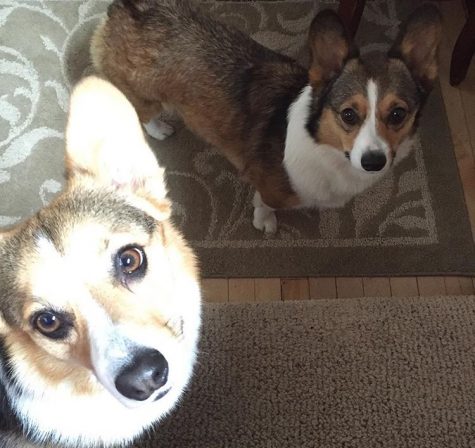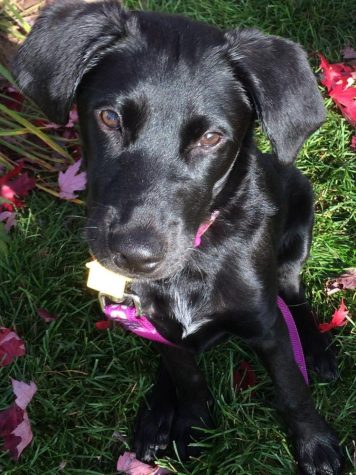 About the Contributors
Jordan Mareck, Journalist
My name is Jordan Mareck, and I am a senior at SHS. I enjoy trying to play tennis and yelling at the refs during basketball games. This is my second and...
Nolan Wollum, Journalist
What defines Nolan Wollum? Wolf Shirt Lover. Well traversed traveler of the World and Seven Seas. Kanye West supporter and avid listener. Art Aficionado....