Sports are more than just a pastime.
Hang on for a minute...we're trying to find some more stories you might like.
When we are little kids our parents make the wise decision to throw us into some random sports team in hopes that we will have a good time.We don't know exactly what is going on, but we go solely because they are sort of fun, and our parents basically force us to be active instead of sitting on the couch watching TV.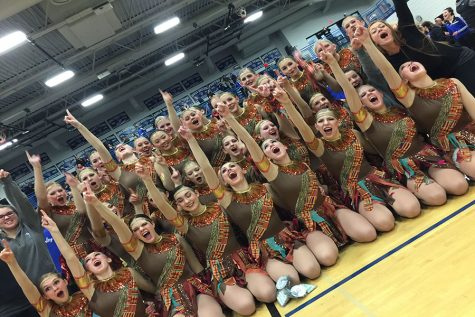 At the time none of us probably realized how big of a part sports would actually play in our lives. Even in middle school, it got to the point where you had been in the activity for so long that there wasn't a point to quitting. You were able to hang out with your friends after school, so no one could really complain.
We push through all of the agonizing days at practice where we think that there is no chance that we will be able to get up the next day. Yet, somehow the next day we get up and go through the pain again. Why do we put ourselves through this all of these years? There is only one good answer to that question, and that is because we all love it. There is not a lot of places for us to escape in this world, but the course, field, gym, or wherever your sport takes place is that one place.
Sports not only have been something to keep us busy, but we actually learn a lot from sports. We learn how to win gracefully and accept a loss at very young ages. We learn that on a sports team the world does not just revolve around you, and you can't be selfish. We also learn that we need to trust others to get their job done. If you can't trust one of your teammates your team will get nowhere. Trust is one of the most important elements in a team sport.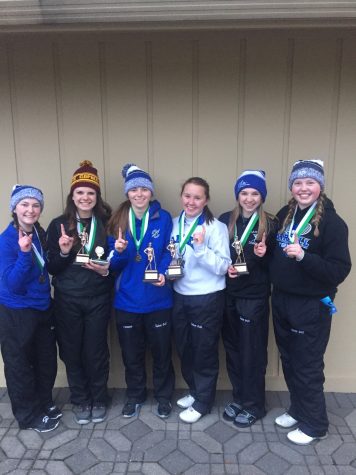 The places we spend hours every day after school with the same people becomes a safe zone for us. The people on your team have gotten to know you as your crazy, weird self and hopefully it is a no judgement zone. Our teams have introduced us into a group of people who love the same thing as you more than anything in the world. Freshman year you may not be close with these people at all, but by senior year they will most likely be your best friends. You get to know other people from different grades, and you have plenty of people to go to when you need someone to be there for you.
For many of us, it is not until senior year when we realize how much our sport actually means to us. When you look back at your high school memories you most likely will not remember the test you got an A on. You probably won't remember the teacher who got mad at you for doing something wrong. However, if you remember one thing throughout your high school career it will definitely be the accomplishments and the memories you made with a group of people who worked towards one goal.