Boys Basketball at Granite City Classic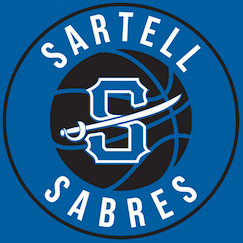 Hang on for a minute...we're trying to find some more stories you might like.
Over winter break the boys basketball team played in the Granite City Classic, a tournament played at St. Cloud State and St. Cloud Apollo.
On Thursday, the Sabres played Princeton High School and lost 70-67. It was a tough one for the Sabres as they controlled most of the game but lost on a three pointer with 10 seconds left in the game. This was a very even and back and forth game. There were many lead changes throughout the whole game. At one point the Sabres were down 9-22, but were able to come back and lead 61-52 towards the end of the game. Eric Markman lead the Sabres in scoring as he had 17 points and made two three pointers. Chris Belling also had a solid game with ten points and nine rebounds. Sophomore Thomas Gieske provided a nice spark off the bench for the Sabres with 13 points.
On Friday the Sabred played Monticello at Apollo High School. The Sabres had a tough match with one of the state's best point guards Matt Todd. Todd proved to be too much for the Sabres as he had twenty four points and made five three pointers to lead Monticello to a 76-60 win. Eric Markman had another good game scoring 17 points with three three pointers and four rebounds. Thomas Gieske once again provided a spark for the Sabres off the bench scoring nine points.
What's Next:
The Sabres will play a back to back game with the girls' team on Tuesday against Albany. The girls will play at 6:00 and the boys will play right after the game ends.
On Thursday, the boys will hit the road and go to Rocori to play a big conference game at 7:30.