Wednesday's at SHS
Hang on for a minute...we're trying to find some more stories you might like.
If you asked a high school student what their favorite day of the school week is there is a very good chance that they will tell you Friday. I mean who doesn't love Fridays? It's the last day of the week, and you are just eight short hours away from two full days of nothing. Now if you take the choice of Friday out of the week many students at SHS will probably tell you Wednesday. Who doesn't love Late-Start-Wednesdays?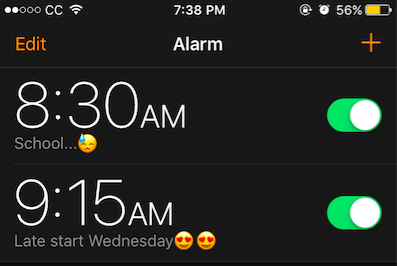 As students at SHS, we are lucky enough to start school at 9:15 on Wednesday mornings. It is only an hour and fifteen minutes later than a normal day, but if you are someone like me you use every single one of those minutes…mainly for sleep, but still…you take advantage of them! It seems like we try and cram all of the hours of sleep we miss throughout the week into that hour and fifteen minutes.
Now some people take advantage of their Wednesdays. Instead of spending time in their bed, they are out doing homework or catching up on tests and other homework. Wednesdays are the perfect days to come in and catch up with school if you have fallen behind. If you ask me it is almost harder to do homework and tests on Wednesday mornings, but I am very partial to my sleep so that could be the issue there. However, this way you can get up at the normal time you do for school and still be able to get everything done instead of getting up an hour earlier!
Other people may tak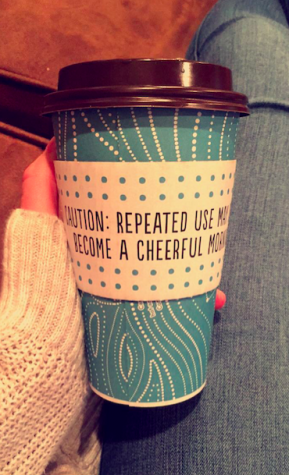 e their Wednesday mornings as time to stop at Caribou, Rock Solid, or maybe even go and get breakfast somewhere. It is the perfect time to hang out with friends and actually take some time to nourish yourself before the long, hard day at school. Wednesdays are also a perfect time to look nice and maybe add a little extra to your outfit or do something different with your hair.
Another reason why students love Wednesday is the short classes. What high schooler doesn't love having a shorter school day? The answer is no one. In fact, we will do anything to just get out of class to walk around the halls to pass the time, so having short classes makes our day just a little bit better.
The last reason why Wednesdays are easily one of the best days of week is because we have Ramp Up. In middle school, we had S/A every single morning, and it was just a time to hang out with a smaller class. In high school, that class is our Ramp Up, and we only get to experience this once a week. Ramp Up may not be everyone's favorite class, but it is thirty minutes of relaxing, low stress, quality bonding time with some of your classmates and what more could we really ask for?