Vegan chicken nuggets?
Hang on for a minute...we're trying to find some more stories you might like.
As many know, a brand called Tyson that is based in America is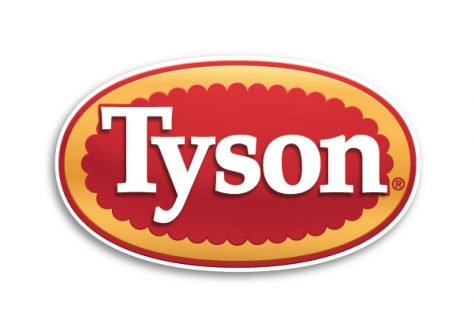 well known for their production of chicken nuggets in this day and age. There is also a growing population of people who choose to be vegan; vegans do not eat meat or any animal products.
According to World Animal News, Tyson is funding 150 million dollars in search of alternative choices for their nuggets instead of meat. The solution? Plant based protein.
"
This fund is about broadening our exposure to innovative, new forms of protein and ways of producing food, while remaining focused on our core fresh meats, poultry and prepared foods businesses, which are also experiencing tremendous consumer demand and growth."
— Monica McGurk
As many companies have started finding alternatives to meat, Tyson is joining in. Tyson's 150 million dollar fund is called Tyson New Ventures LLC.
This past October, Tyson decided to take a 5% stake in a plant-protein based company called Beyond Meat. Tyson claims that this investment goes well with their current project as they search for meat alternatives.
The demand for meat alternatives has grown considerably over the last few years, and many companies such as Tyson want to continue to meet consumer needs. This year, the global sales jumped to 4 billion dollars, which is a 42% growth from 2010. Despite this, the demand for real meat is still much higher.
Tyson New Ventures LLC will be taking steps to improve not only vegan products, but higher quality product in general. They aim to improve whatever they need to in attempt for complete satisfaction of all customers.
Other companies have been taking stakes in companies such as Beyond Meat and Kite Hill (dairy alternative). Brands such as General Mills are included in this.
With companies taking action and searching for alternative ways for their products, brands such as Tyson are taking major steps in animal welfare.