TGIFF (Thank Goodness It's Flannel Friday) pt. 13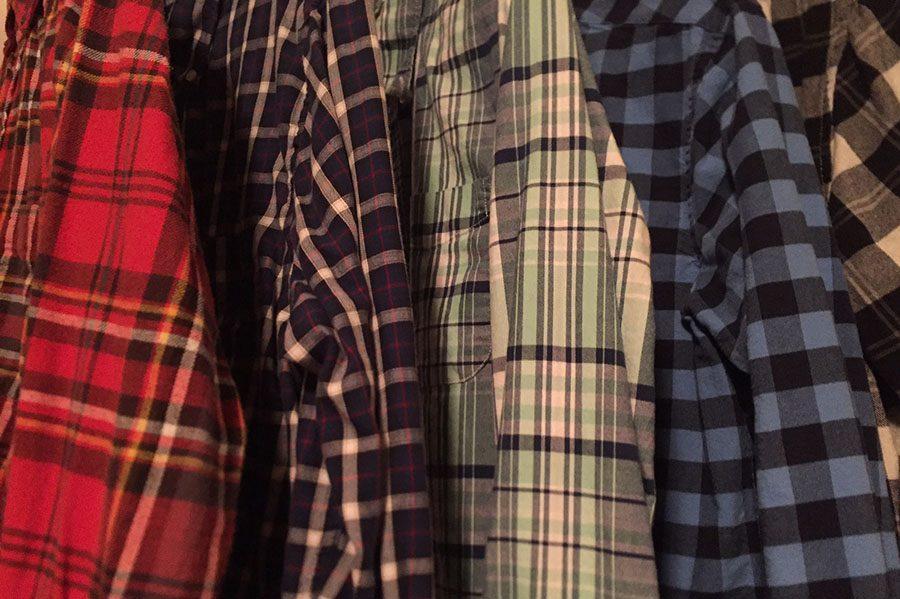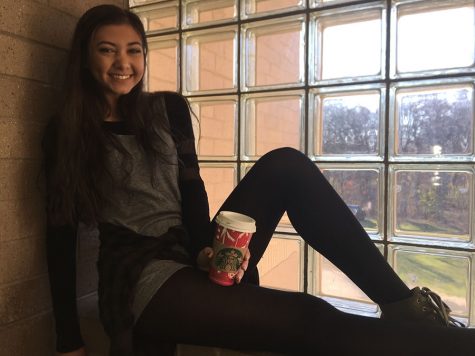 First up, we have senior Ellie Lehto. Ellie has too many flannels to count. Her favorite is green, and it has a funky shoulder. It is from "Free People," which is her favorite brand. Five words to describe the comfy shirts are, "Cozy, green, cool, awesome, and nice." If she could ask her flannel one thing and have it respond, she would ask, "What's it like to be on my body?" and it would reply, "It's great." Her advice for flannel wearers is "Don't over do it. I don't know what that means, but just don't." Keep strutting your stuff, Ellie.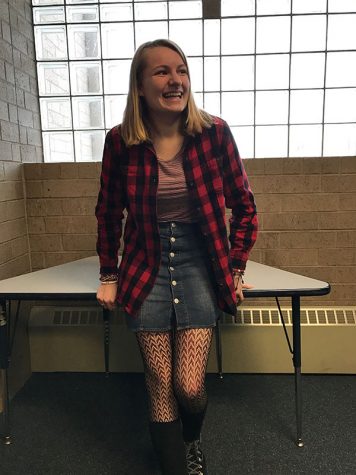 Next, we have sophomore, Lauren Lindmeier. When Lauren was asked how many flannels she has, she had to stop and count on her fingers. After counting, she said, "A lot. I love flannels. I have 19." She can't pick a favorite; however, Lauren is a huge fan of the one she is wearing which is her "Paul Bunyan" one. "My favorite type of weather to wear them in is a windy fall day. It's just more fun in the fall." If Lauren had to describe flannels in five adjectives, they would be perfect, amazing, radical, groovy, and beast. 

"

That is legit a flannel in 5 words."

— Lauren Lindmeier

We asked Lauren, "Do you pay attention to flannel in a significant other?" and she replied, "Oh yeah, definitely. He's so trustworthy if he wears flannel." If Lauren could give one bit of advice to flannel wearers out there, it would be, "Once, you start, you just can't stop." Keep rockin' the flannel, Lauren.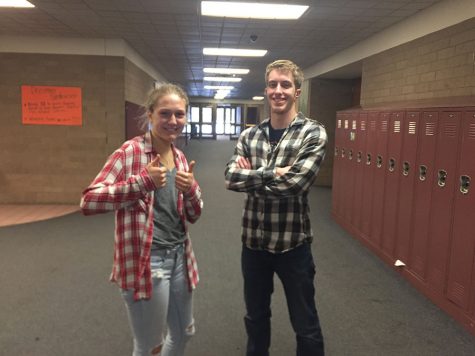 Ending TGIFF this week, we have seniors, Kyle Cielinski and Ailsa Watson. Both are veterans at Flannel Friday. Ailsa has four shirts, and Kyle has 7-8 shirts. Both have their favorites, Ailsa's is her black and white one, while Kyle's is the one he is wearing. If either of them could ask their comfy shirts a question and have it reply, Ailsa would ask, "Do you prefer to be worn on Fridays?" and her shirt would reply, "Everyday is okay." Kyle would ask, "How many buttons do you prefer to have buttoned?" and his shirt would reply, "Four." Kyle and Ailsa have some pretty great advice for flannel wearers out there. Ailsa's advice is, "Wear flannels whenever you want. Cheap and comfy." Kyle's is, "Walmart has really cheap flannels. $8, that's where I get mine." You guys are killing it, keep spreading that flannel greatness!
About the Contributors
Jaren Martin, Journalist
Jaren Martin is currently a senior at Sartell High School. On the outside, he is very excited and enthusiastic for what the future holds, but on the inside,...
Emma Zenzen, Journalist
Emma is a senior and is a new writer for the LeSabre. She is involved in tennis, art club, NHS, student council, and Big Brothers/Big Sisters. Words that...