Matt's Movie Corner: Moana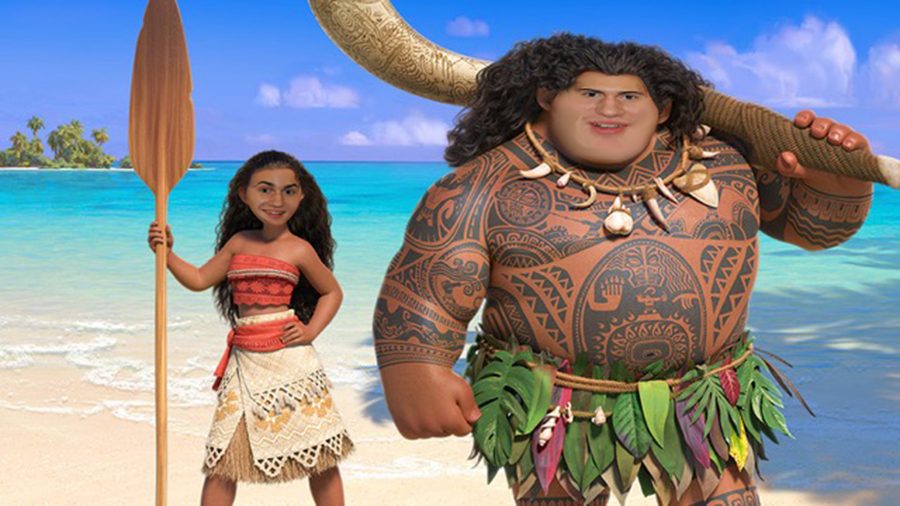 The latest installment in the Disney princess lineup: Moana stars Auli'i Cravalho in the title role as the girl chosen by the ocean to return the pivotal artifact that will keep the world in balance.
Co-starring is Dwayne Johnson as Maui, the demigod who stole the heart from the mother island and now must return it. The self-absorbed Maui must work together with Moana to save the world as they know it.
Any new Disney movie, especially one concerning a specific culture, is going to have a lot of pressure and requirements before everyone can be happy. There were many things this movie had to do to be successful, and it did all of them. Once Disney accomplishes this checklist, that's where the magic happens.
Disney had to properly portray a native culture without offending anyone, they needed good songs, they needed an animal sidekick, they needed to differentiate Moana from other princesses, which they did all of. Moana is different from most other princesses in that she isn't looking for love, and never has a love interest throughout the movie. The music is wonderful (some written by Lin-Manuel Miranda of Hamilton). And of course, the Polynesian culture was respected and handled with taste in my opinion.
And deeper than that, it's easy to see why Moana will be a hit. The animation is absolutely beautiful, especially where water is concerned. The characters are all three dimensional and very entertaining. Auli'i Cravalho as Moana does a pretty good job in her first movie role ever, and Dwayne Johnson as Maui is just awesome.
Overall, this is one of the best Disney movies to come out recently, and I don't see anywhere to go but down
Grade: A
About the Contributor
Matt Schnettler, Journalist
Nine time Oscar winning screenwriter and director Matthew Schnettler lives in the Black Hills of South Dakota with his wife who will remain unnamed, his...