Our View: Ilhan Omar as Minnesota State Representative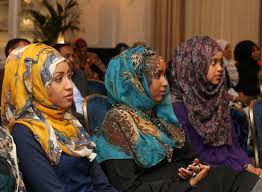 Hang on for a minute...we're trying to find some more stories you might like.
Ilhan Omar is the first Somali law make to ever be a part of the United States government. She is a refugee, and now lives in Minnesota. She was elected as a Minnesota State Representative of district 60B on November 8th.
Her becoming a law maker will be an extraordinary role model for not only young Somali girls, but also everyone in the Somali community. Although her being elected may cause some tension among people, it is also a huge step forward for the US.
Omar said, "I think I bring the voice of young people," Omar said. "I think I bring the voice of women in the East African community. I bring the voice of Muslims. I bring the voice of young mothers looking for opportunities."
Ilhan Omar is not only making laws, but she is also helping others become more open-minded about minorities. In relation to the Unite St. Cloud movement, Ilhan is a leading contributor.
Our View: We think it is great that people are becoming more open-minded and are breaking barriers between race and religion. Ilhan Omar will be a great role model for young Somalian girls, and help motivate them to be the best that they can be. She is also a terrific role model for the entire Somali community.