Trump's first 100 days
Hang on for a minute...we're trying to find some more stories you might like.
The American people chose Donald Trump to be the next president of the United States on November 8th, and he has declared what his plans are for the first 100 days of his presidency.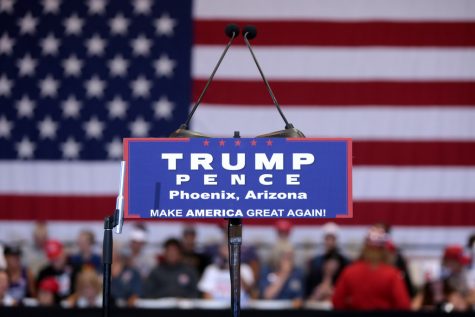 According to Minnesota Public Radio, this plan will start with honesty and accountability to bring change. His first day in office he will do six things to clean up corruption in the government: propose term limits on congress, reduce federal workforce by hiring freeze, propose that for every new federal regulation two must be eliminated, issuing a 5 year ban on Congress and White House officials who become lobbyists after leaving office, also issuing a lifetime ban if these lobbyists are for a foreign government, and a complete ban on  foreign lobbyists who raise money for the American elections.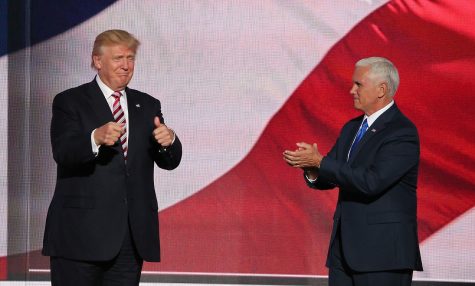 Trump also has more to do his first day regarding the American workforce. First of all, he wants to negotiate NAFTA and withdraw from the Trans-Pacific Partnership. He is also looking to have his Secretary of the Treasury label China a "currency manipulator" and have the Secretary of Commerce identify all foreign trade that negatively impacts the American workforce. He is planning on removing restrictions on projects that could produce jobs and lift the roadblocks on the Keystone Pipeline. He also wants to cancel the billions of dollars going to the U.N.'s climate change programs. He wants to use this money to fix America's water and environmental problems.
His last plan for his first day is to fix security and constitutional law. He is looking to cancel every unconstitutional executive action made by Obama and to pick a new judge for the Supreme Court. He wants to cancel federal funding to Sanctuary Cities and start deporting all illegal immigrants. In addition to that, he will suspend immigration coming from terrorist-prone regions.
These choices are just for his first day in office, but over the first 100 days he will work with Congress to complete 10 steps.
First of all, he wants to institute a Middle Class Tax Relief and Simplification Act. This plan is designed to grow the economy 4% a year and create at least 25 million jobs. The largest tax reduction will come to the middle class. For example, a middle class family with 2 children will get a 35% tax reduction. This also includes reducing business rate from 35 to 15%, and the corporate money overseas will be lowering at a 10% rate.
Second of all, he wants to end the Offshore Act. This will establish tariffs to discourage companies from laying off workers and relocating in other countries to ship products tax-free.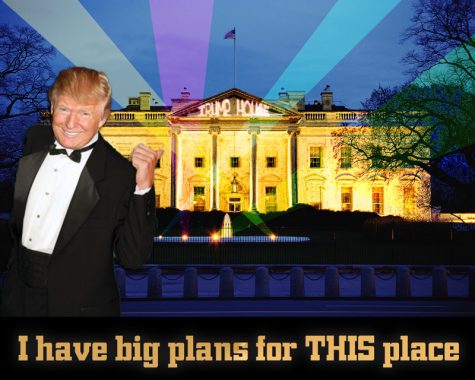 Third, he will aim to institute the American Energy and Infrastructure Act. This will leverage public-private partnership through tax, to create one trillion dollars in infrastructure investment over the next 10 years.
Fourth, introduce the School Choice and Education Opportunity Act. This redirects education money to give parents the ability to choose any school of their choice for their children. This also will make college more affordable and end common core.
One of his main plans is to repeal and replace Obamacare. He wishes to replace it with Health Savings Accounts so people are able to afford health insurance. This will also help with the approval of life-saving medication.
He wants to create an Affordable Childcare and Eldercare Act. Americans will be able to deduct childcare and eldercare from their taxes, and creates a tax-free Dependent Care Savings Account for young and elderly people.
He wants to instate the End Illegal Immigration Act. It will fund the construction of a wall on the Mexican-American border. There will be a 2 year minimum prison sentence for anyone illegally re-entering the United States. Time served will be raised to 5 years for anyone included in other illegal activity.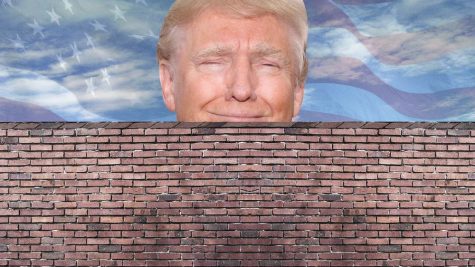 Next, he wants to restore the Community Safety Act. This will create a task force to reduce violence, crime and drugs. This will increase funding for programs training police and help dismantle drug gangs and put them behind bars.
One of the most important is restoring the National Security Act. This will rebuild the military by eliminating the defense sequester and expanding military investment. This will allow veterans to receive VA treatment or attend the private doctor of their choice.
Lastly, he wants to end corruption in Washington with the Clean Up Corruption in Washington Act. This will reduce the public influences corrupting special interests.
These are Donald Trump's plans for America.