Homemade Peanut Pupper Dog Treats
Hang on for a minute...we're trying to find some more stories you might like.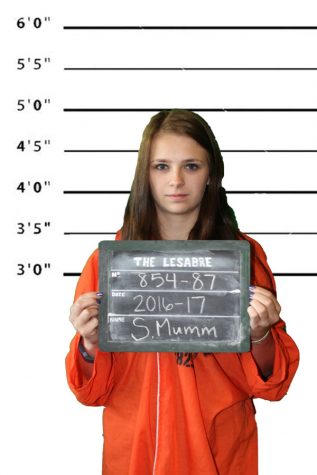 More stories from Sydney Mumm
Any dog owner know how easy it is to please dogs… you can walk in the door and the dog and they will be happy! But have you ever wanted to do something a little more for your four-legged friend? How about homemade dog treats?! I recently discovered how easy and fun it was to make homemade dog treats for my dogs, and also how much they loved it! These treats are called Homemade Peanut Butter Dog Treats, and they are made with 4 easy ingredients, and 6 simple steps.
The 4 ingredients you will need are:
-1/4 cup of unsweetened applesauce
-1/4 cup of chicken, beef, or vegetable broth
-1 cup of flour
-1/2 cup of creamy peanut butter
(and a cookie cutter to cut out shapes!)
The 6 simple steps are:
-Preheat oven to 350 degrees
-Combine applesauce, peanut butter, and flour into a mixing bowl
-While mixing those three ingredients, combine the broth into the mix
-Roll the dough into a ball and place onto a pan
-Bake in oven for 18 minutes or until golden brown
(Once removed, cut into shapes if you'd like!)
-Let your pups enjoy!