TGIFF (Thank Goodness It's Flannel Friday) pt. 8
Hang on for a minute...we're trying to find some more stories you might like.
A new fall season here in Sartell brings us the continuation of Flannel Friday in week #8. The flannel season has just begun, so the number of flannel-wearing students is in short supply.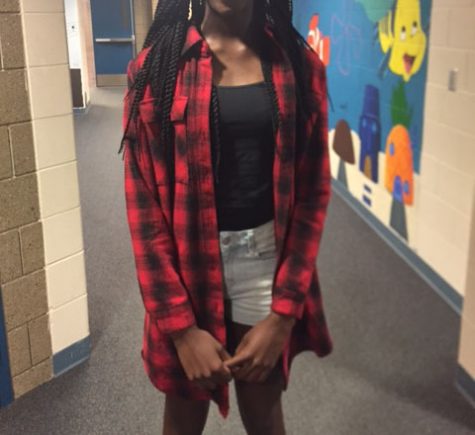 Our first Flannel Friday interviewee going through her first year of high school, we have Sarah Ufearo. Sarah has two flannels, the one seen in the image to the right, and another flannel that is shorter in length. She says that her favorite one is her longer one because she likes that it kind of functions as a cardigan. If Sarah had five adjectives to describe her flannel, they would be: Unique, very-rad, long, warm, and a little bit itchy. When asked if her flannel currently had a name, she calmly stated that it doesn't have a name, but she could name it. After a quick moment of consideration, she said, "It feels like a Jeff." That is a fine name Sarah, and we here at The LeSabre hope you and Jeff have a very happy life together.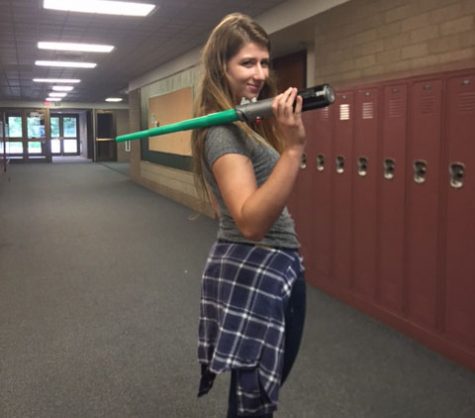 Up next, we have volleyball captain and senior, Mikenzie Gessell. I asked Kenzie what her overall feelings towards flannel were, and she eagerly stated, "I love flannel, it is my favorite type of clothing, I wear it all the time, and it's just my favorite." Her favorite flannel of hers is the one she is wearing in this picture, it is purple, white, and grey. Her go-to style when wearing flannel is around her waste. Kenzie says that when she is wearing flannel, she feels, "Pure joy, like total joy. I feel calm, and I feel like I can conquer the world."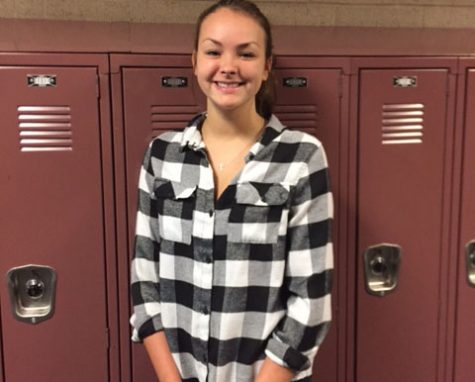 You may recognize our last interview of the day from the volleyball court, or you may even recognize her as a Flannel Friday veteran who was featured in TGIFF Week 7. Ladies and gentleman, Jaden Turner. Jaden says that flannels are very comfortable, stylish, you can dress them up or down, and she really enjoys flannels. She has five flannels, her favorite being her black one featured in this image. If Jaden could ask her flannel any question and have it reply to her, she would ask her flannel if it loves her as much as she loves it. "I think it would say that it does," she continued. How could it not, Jaden?
As our Fridays get colder, our days get shorter, and the skies grow darker, be sure to whip out those warm, comfortable, stylish, and world-conquering flannels.