Feature Freshman 2016: Mollie Gunderson
Hang on for a minute...we're trying to find some more stories you might like.
My first feature freshman of 2016 is Mollie Gunderson. I took Mollie out of a riveting, yet incomprehensible, freshman Spanish lecture, to ask her all about how her first few weeks of high school are going. She told me that so far, she's liking high school, and it's "pretty chill." She also shared that, "It can get confusing sometimes since there are two floors, and I have to run to my classes, but the teachers are nice and upperclassmen are only scary sometimes."
Her transition from middle school has been easy with the help of her older sister and senior, Meleah Gunderson. When asked about her favorite part of high school, her response was, "Gotta be the MacBook, I just really like my computer."
Mollie said the upperclassman she looks up to is her older sister. Other things she likes about high school are the fact that she gets to see and interact with the older kids, and she has most of her classes with her friends. Contrastingly, she doesn't like the fact that her classes are so far apart, and she doesn't feel like she has enough time.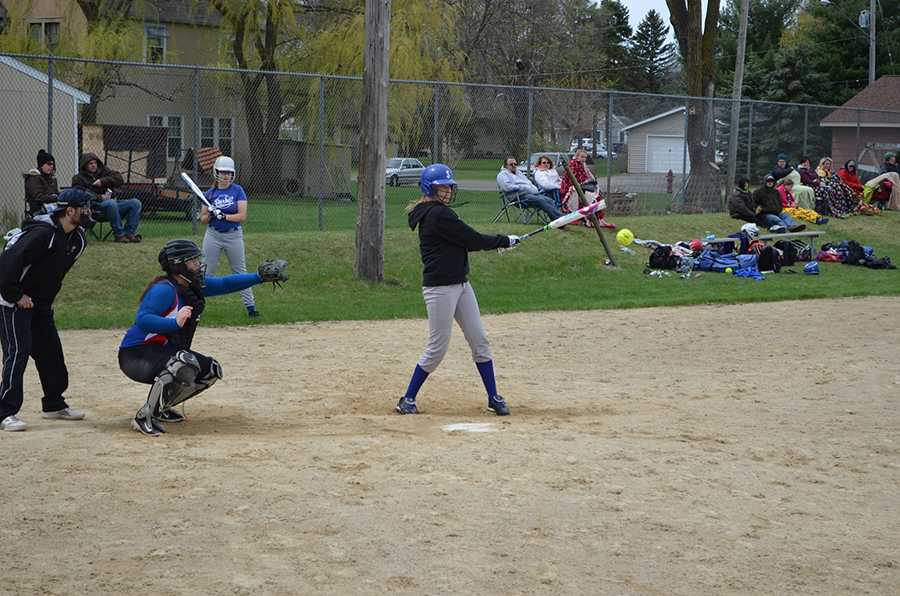 Mollie is a member of the basketball and softball teams and plans on possibly (prepare for a shameless plug) joining the Art Club. In the next four years, Mollie is excited to become more prepared for college by taking some college and career readiness classes.
When asked about the dances, Mollie said she had fun, and she totally plans on going to more of them. She also said high school is exceeding her expectations and is a "solid nine out of ten."