Digitalization of music decreasing its value??
Hang on for a minute...we're trying to find some more stories you might like.
Is the digitalization of music decreasing its value?
This is a question many music industry professionals and advocates have been asking themselves, as digital downloads and liquefied formats of music have become increasingly popular.
With the advancements and popularity of technology within the past few years, online forms of music have become the "norm." According to Time, Compact Discs or CD's to be the main format to purchase and listen to music in the past two decades or so. Within the last decade, online formats, such as Youtube, iTunes, and Spotify have launched and become some of the most visited websites for music listening and purchasing.
This has been a major change within the music industry over the years. Access to music on the internet decreased the need and want for physical copies of music, which decreased a major point of sale for the music industry. Since access to music has become easier, ultimately purchasing it has been as well. With music sources such as iTunes, that do require payment for music, websites such as Youtube, Spotify, and other free streaming sources have become equally, if not more, popular.
There are premium versions of Youtube and Spotify that require a payment, but there are also free versions. On Spotify, one can listen to all the music they want on shuffle or on their laptop however they please without paying a cent. Along with websites that are viable sources for music and that through ads do find ways to pay the musicians, there are many illegal websites that one could say encourage the piracy of music.
The music industry still receives money from digital downloads and streaming, but the illegal piracy is when it becomes an issue. Music Licensing and Publishing Coordinator, Sadie A. Stafford, expressed in an essay about Music in the Digital Age that musical piracy is a valid concern many record and publishing companies have. In 2009, 40 billion music files were illegally downloaded, the Digital Music Report of 2009 said. The amount of revenue that could have been achieved from this is a gargantuan number.
According to Victor Luckerson from Time, digital track sales decreased for the first time in 2013. Whether it's free streaming websites that have induced this, or illegal piracy sites, the amount of sales can still be considered an issue.
A case study done in India on the impact of digitalization on the music industry explained that the digitalization has majorly decreased distribution costs, but the issue of piracy still remains extremely relevant. According to Prabha Susy Mathew, Assistant Professor at the Krupanidhi School of Management, the ability to promote and distribute music online is a more economically efficient way to purchase and receive music compared to the older, traditional ways. This may balance out the costs that have been lost, but ultimately the lack of a physical format is a major change the music industry has undergone.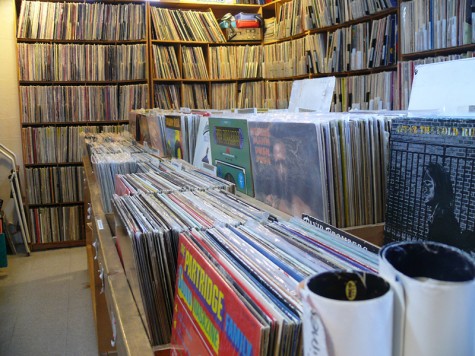 The past few years have seen an unexpected spark in vinyl sales, since vinyl records have become a shockingly popular collecting and listening format lately. The sales have increased, but compared to online sources the number is very miniscule. Physical copies and formats are essential to music fanatics, but this number is again, infinitesimal compared to online sources.
The world is now in a digital era, so the inevitability of digital music is no longer a question. Rather, how the music industry can  continue to renovate and revive itself to continue making money and producing music for everyone to enjoy is.