Ever heard "Life in the Fast Lane" by the Eagles? No? Shocker…
Hang on for a minute...we're trying to find some more stories you might like.
You know what really sinks my Titanic?
What drowns my theoretical Jack Dawson is people who drive 10 under the limit no matter where they are. On the highway? Speed limit is 65? How about we play it safe at 50. Sounds like a good idea, right?
You grow up learning from the licensed populous that "driving too fast is how people get into terminal car wrecks." Okay Grandma Joanie, but what happens when you drive too slow and cause an accident?
Hypocritical much?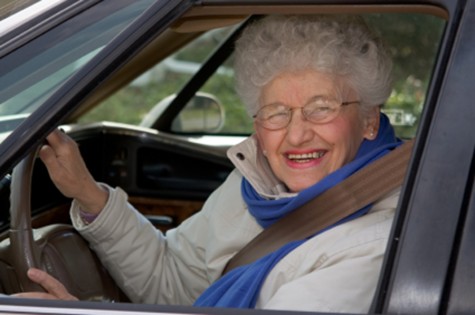 Isn't it just a nuisance when you're on your way to work, but getting stuck behind an automotive snail causes you to be late? You're already late, but on top of that, your boss is angry now and NOBODY is having a good time anymore.
And okay, I get it if you aren't comfortable driving and that causes you to drive a couple miles under the limit down Pinecone. However, why would a driver who isn't comfortable behind the wheel be on the highway/interstate/freeway to begin with?  That's like someone who's claustrophobic going out of their way to make themselves feel confined!!!!
What would possess a person to drive down Highway 10, IN THE FAST LANE NEVERTHELESS, at //45 miles per hour//???? I'll tell you. Satan. Satan himself is what possesses that person. Like what part of you thinks "Hey, these people look like they're in a good mood. I know how to change that" (insert maniacal laugh and smile here)
I GOT PLACES TO BE AND PEOPLE TO SEE, PEOPLE. Five extra MPH's (normally) won't kill ya'! All I'm saying is that when you aren't in a rush, and you have an alternate route, would it kill you to take a back road?