Our View: Men's Mental Health
Hang on for a minute...we're trying to find some more stories you might like.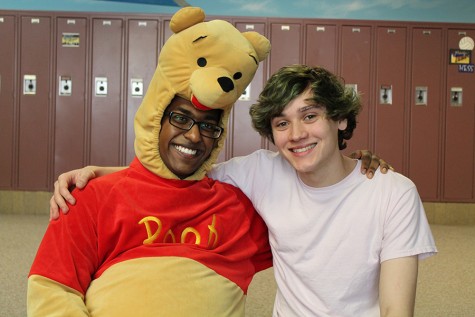 More stories from Jake Sanderson
Last week's Editorial Board Discussion included a discussion on men's mental health and the pressure of being a male in society today.
We discussed a few videos that pertained to this topic. One is of a person doing his workout routine and dancing to a Beyonce song and the other is of Channing Tatum's performance on the TV show "Lip Sync Battle." We posed the question, "Do videos like these help men feel more comfortable expressing their femininity?" We came to the conclusion that we don't believe that these videos were meant to be harmful or offensive but if, for example, the Channing Tatum video was taken solely as a joke because he was a male dressed as a female, then it would be harmful or offensive to transgender people because it makes people look at them like jokes.
Obviously, we don't think that the producers of Lip Sync Battle thought of this while making the episode, but it is definitely something that should be looked at with a little more consideration. Aside from the possibly harmful nature of the Channing Tatum video we found that the CrossFit video was nothing more than someone dancing to a Beyonce song as a part of their work out routine. As a class, we seemed to agree that it didn't matter what gender this person was, and we viewed it as a normal CrossFit workout video.
On the topic of men's mental health, we agreed that it's good to see men doing things that aren't inherently masculine, but we thought the displays could have been more specific statements on men's mental health and not just "funny" videos.